BANQUETS AND CELEBRATIONS
Enjoyable atmosphere.
The historical Schlosskeller (castle vault) provides an extraordinary setting for banquets and entertainment, shows and presentations. The cellar will easily accommodate even larger parties of up to 160 persons and its ambiance triggers the very nice feeling of attending a special event in an unique environment.

In the Kaminzimmer (fireplace room) of the Deidesheimer Hof, festive occasions become very special events. The historic sandstone vault offers the ideal setting for celebrations in a glamorous and unique atmosphere for up to 60 guests.
Guests who are looking for a more intimate setting for a celebration will like the Wappenzimmer, our Weinbibliothek or the Geißbockstube. Even here there is this flair of wine culture, tradition and down-to-earth "joie de vivre" that make the Palatinate so special.

The Kelterhaus (former wine press house), which is built in the Renaissance style, is bright, friendly and comfortable venue that offers direct access to the courtyard garden. These days it is frequently used for festivities of all kinds.
The tastefully restored Scheune (barn) boasts a more rustic interior that is ideally suited to carefree celebrations. Enjoy our perfect facilities, the charming service and great cuisine.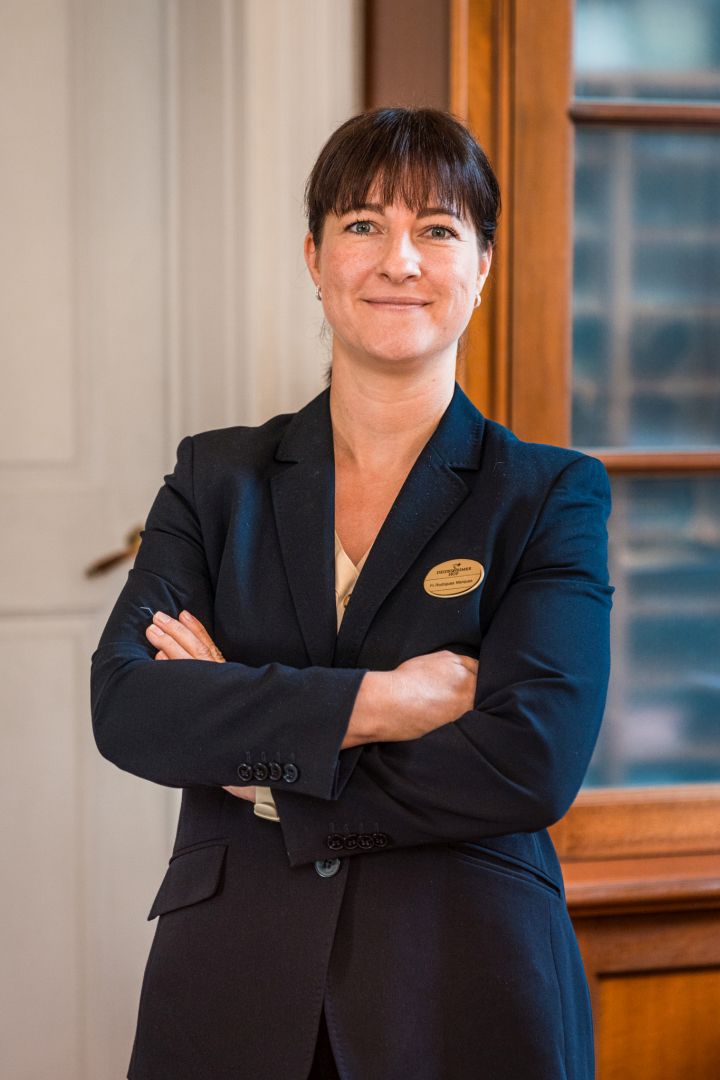 Sales manager Ms. Bianca Rodrigues Marques
(E-Mail: bianca.rodrigues@deidesheimerhof.de)